The only poll that has Clinton lower than the Fox poll is the ABC News/Washington Post poll, which ended its sampling on October 13th. The Fox poll went from the 15th to the 17th. It has Clinton up seven in a two way race and up six in a four way race.
The poll is likely voters. Of note, the Fox poll is pretty much in line with the RCP average, which now stands at 7.5%. Clinton has been upwardly mobile in the polls and with a Presidential debate tonight it seems Trump has his work cut out for him.
The difficulty for Donald Trump at this point is going to be to shift the momentum of the race in the final three weeks when several million people will have already voted. It becomes harder and harder to do and more and more improbable that the race is going to shift.
As I noted this morning, right now Hillary Clinton has 270 electoral college votes even with several still listed as toss ups.
Republicans need to focus on saving the House and Senate. The White House is gone.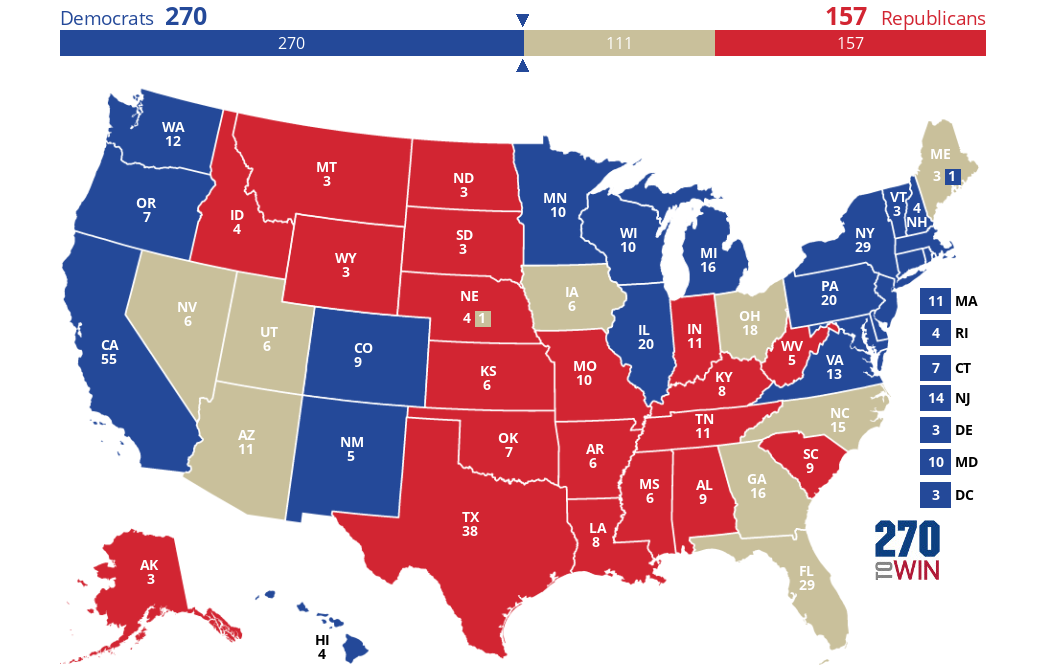 Click the map to create your own at
270toWin.com