We must remember one thing about New York. Donald Trump received 234,137 fewer votes than the loser on the Democrat side Bernie Sanders.
In fact, Hillary Clinton received more votes than the entire GOP field combined.
New York will not be a red state in the general election. The last time New York was a swing state was in the late 19th century. The last time New York went for a Republican was for Reagan in 1980 and 1984. As we've noted before, Trump is no Reagan. Trump isn't even a Romney, who lost New York 63.3 to to 35.2 percent.
In a Trump vs. Clinton race, states that would normally be "safe GOP" become swing states. Utah, Texas, Missouri, Arizona, and even Georgia would become fertile territory for Hillary. Game it out however you want.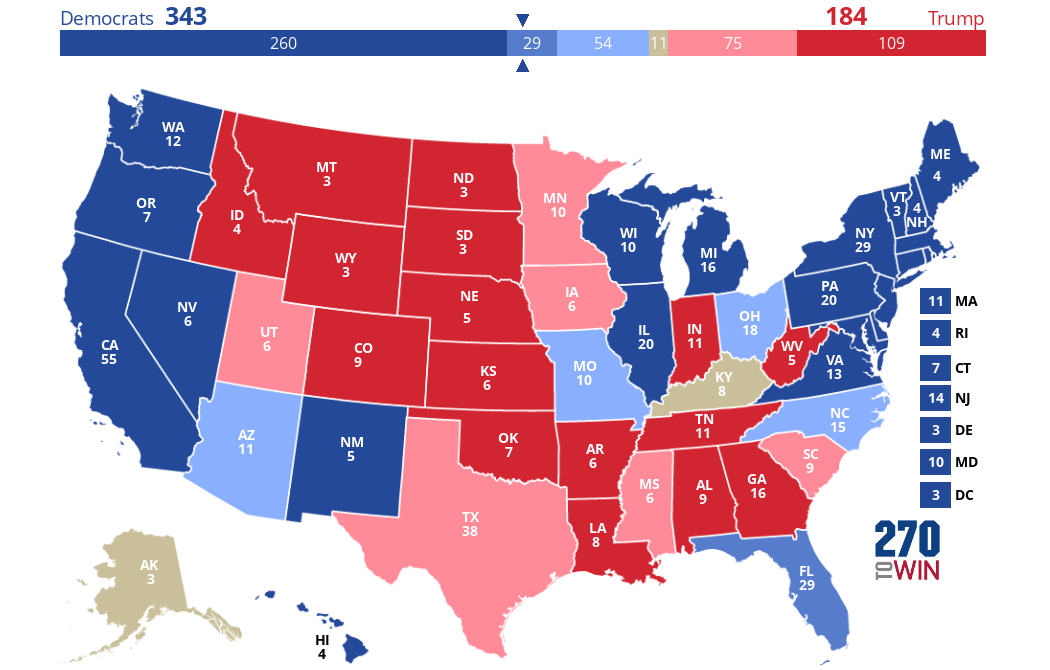 Click the map to create your own at
270toWin.com
To even try to beat Hillary, he'll have to veer so far left that there won't be much daylight between them anyway. It will be a general election between Hillary and Friend of Hillary.
But it won't matter. The Democrats could put a Capuchin monkey on the ballot in New York and it would beat anyone with (R) after their name. If Trump wanted to win New York, he should have run as a Democrat.
We should remember this come June when Trump will try to make nice to all the GOP delegates who pledged #NeverTrump.